I don't want to spend a lot of money while I learn the sewing basics, so I'm starting by salvaging old clothing that has holes, etc. It's probably not the best way to learn, but thread is way cheaper than fabric, and it's a fun way to repurpose stuff that's not even fit for Goodwill anymore.
First up is an old $10 hoodie I bought from Old Navy years ago. The blue jersey knit is super stretchy, but soft and fun to work with.
I'm a little worried that as soon as I put the sewing machine back into it's box, I'll stop using it just because it's such a pain. By making a little zippable dust-cover, I can set it aside on the table yet get it back into action in seconds.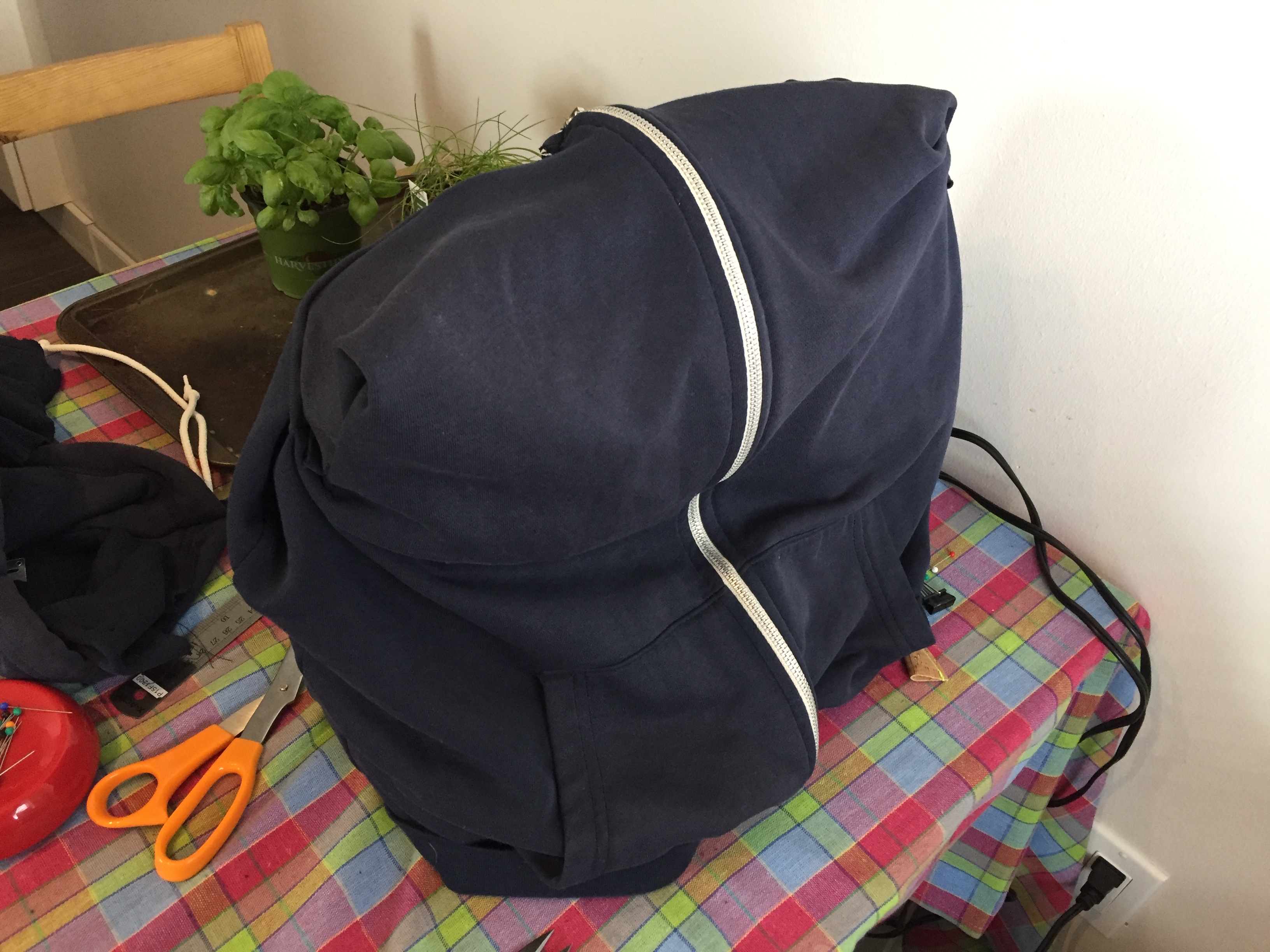 I made a bag from the hood, since the drawstring was already there. I went with the silliest zig-zag on the machine, which appears to be for satin. Unfortunately I did this in a rush in the morning, and sewed right-side in accidentally. Lesson learned!
With the sleeves, I made a few handkerchiefs. This is where I really had to battle the stretchiness of the fabric, but the results came out "good enough." I even embroidered a couple to get a little more comfortable with the machine.