The first ever Calgary Mad Max Ride just happened, bringing the flavour of societal collapse to the bike scene.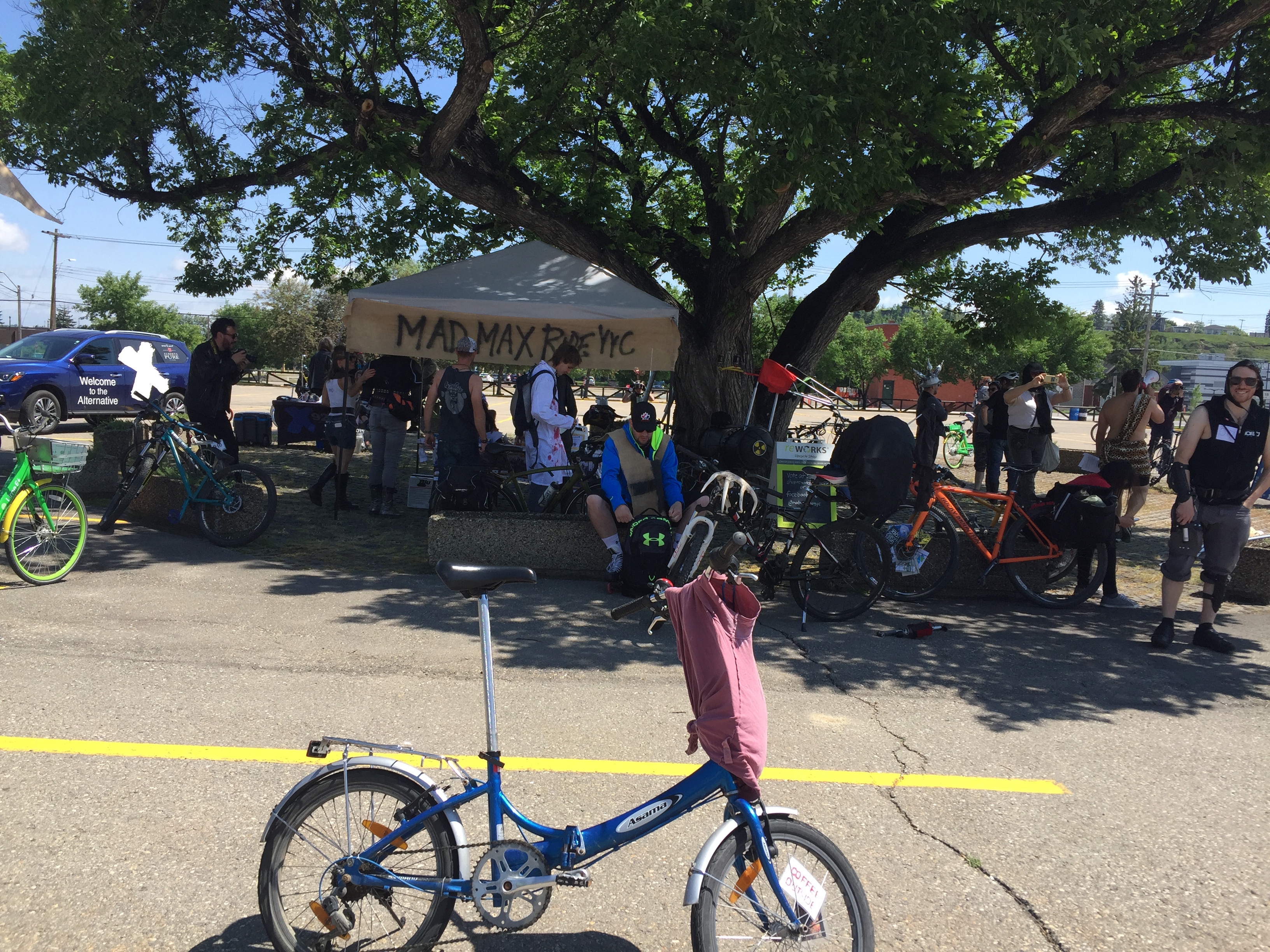 Folks made costumes and got their bikes done up in the Mad Max style, riding to Valhalla and back to Inglewood for the Sled Island block party.
Making my Mad Max Shirt
I totally procrastinated on getting a costume together, and with less than 24 hours left I had to scramble to get everything sorted. Fortunately, I'd just finished reading The Shirtmaking Workbook by David Page Coffin. I took a quick look through Pinterest for inspiration, then headed to Fabric Depot to get some fabric. After settling on some creamy-coloured woven cotton, I got right to work.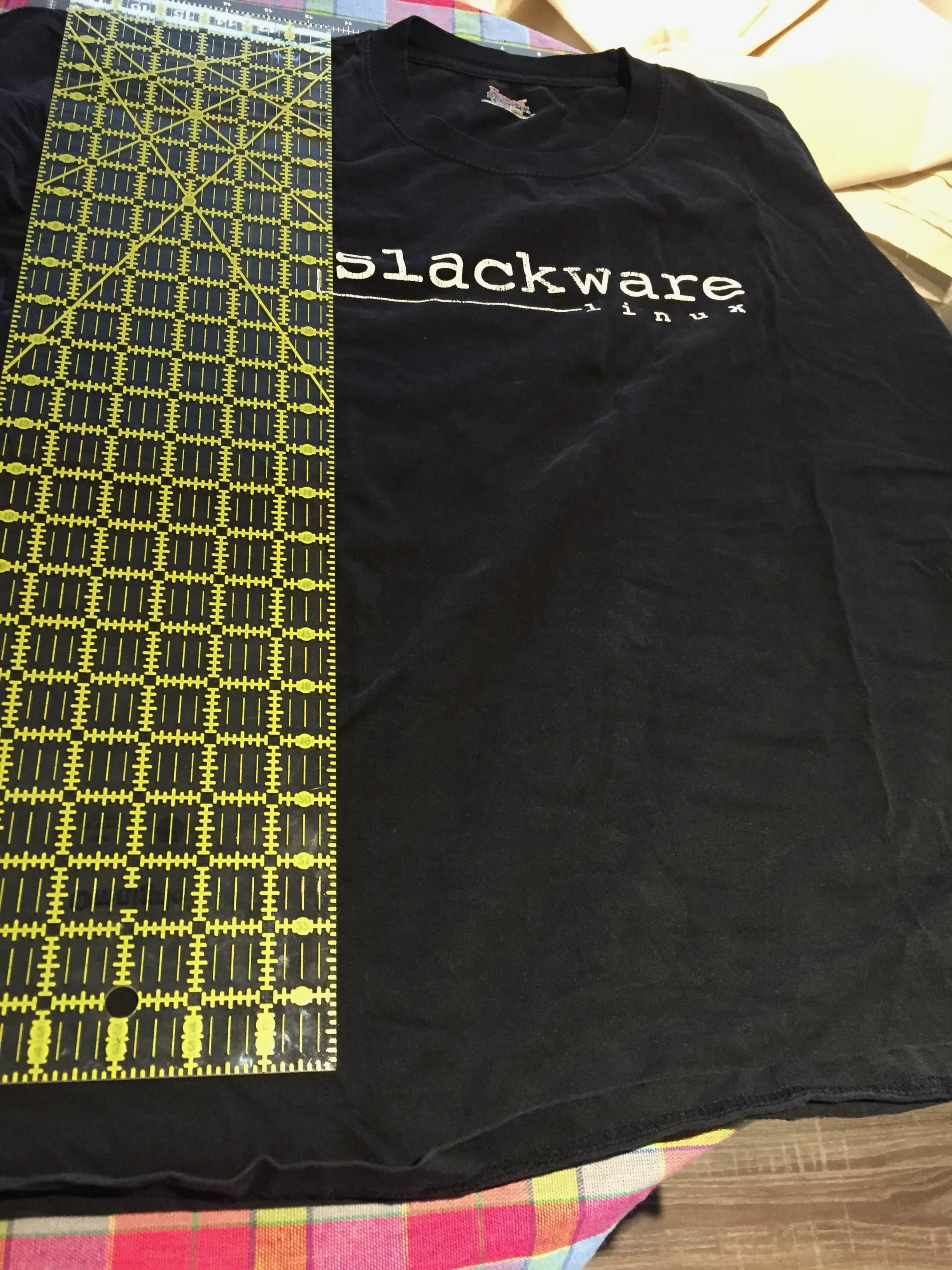 I knew I wouldn't have time to do anything elaborate, so I settled on a simple folk rectangular shirt. For the sizing I copied the boxiest T-shirt I had and made measurements. I didn't have time to cut a pattern proper, so I fudged the sizing and added a half-inch seam allowance.
I didn't take into account the possibility just how little stretch there was in the weave, but I was running on luck and caffeine at this point. After triple-checking the pencil-drawn lines, it was rotary cutter time. It's not obvious from the photo, but I used the selvedge for the bottom hem to save extra work.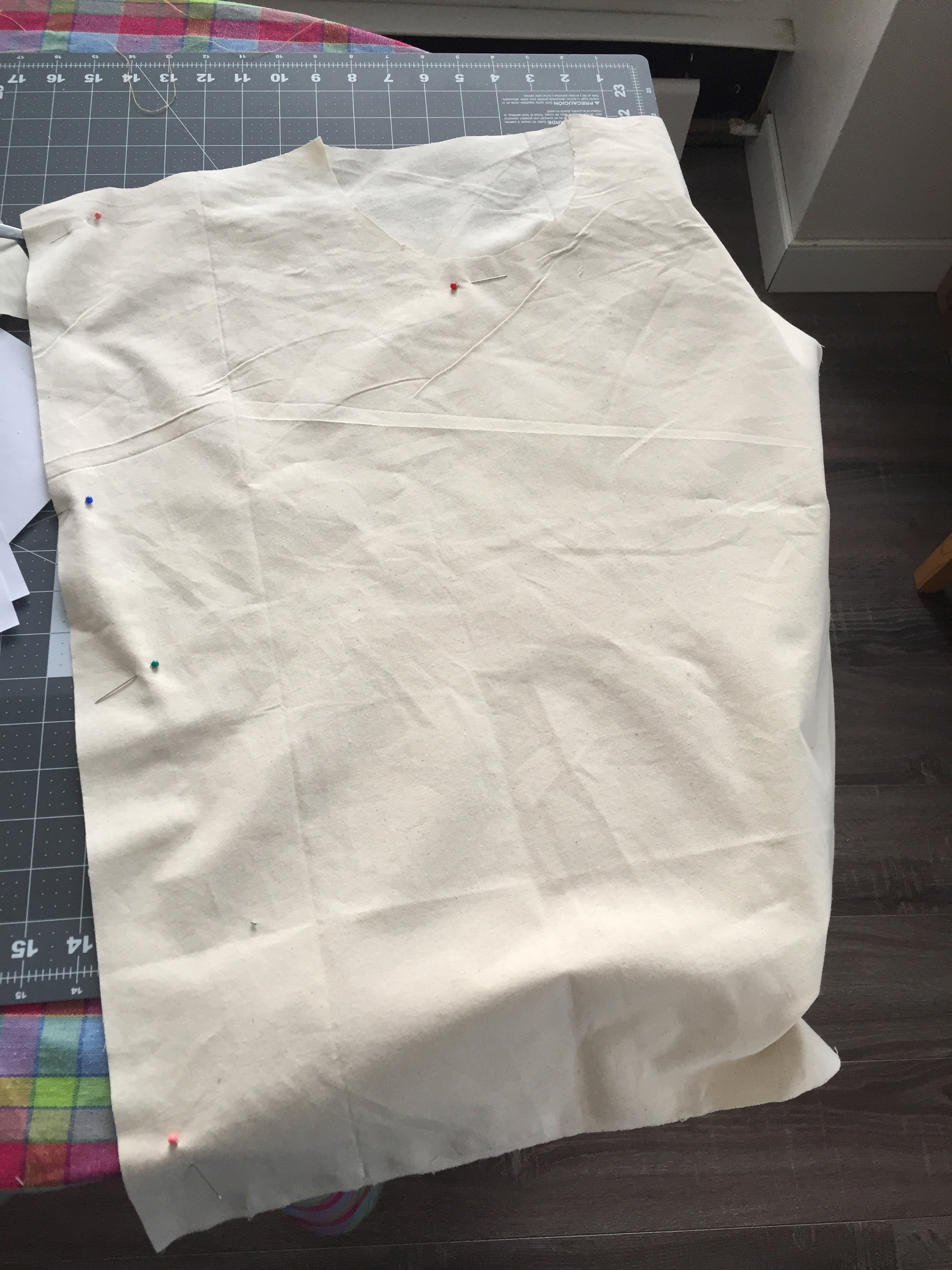 It didn't take too long to pin and straight-stitch. I decided to forego the press step since this wasn't supposed to be a fussy shirt - in the post-apocalyptic wasteland of Mad Max, I don't imagine there's a lot of functioning irons ;-) I cut out a bandana out of some red wine cloth, and the meat of the costume was done.