Independent Record Stores in Calgary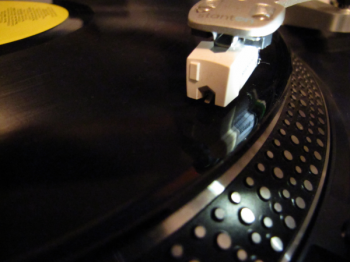 If you happen to be in Calgary and need a vinyl record fix, don't bother with HMV's sad collection - go to these independent record stores instead! I've gathered all the information about the stores into this one handy page that you can print out in case you are planning a record-buying binge.
Sloth Records
Website: www.myspace.com/slothrecords Phone: 403-265-6585 Address: 736b 17th Avenue, SW
Comments: Primarily stock new vinyl Has a listening station Staff is polite and knowledgeable Also sell turntables and DJ equipment
Heritage Posters and Music
Website: http://www.heritagepostersandmusic.com Phone: 403-802-1846 Address: 1502 11 Avenue, SW
Comments: Some real bargains can be found The owner is incredibly helpful Has a listening station Place has a cool vibe
Hot Wax
Website: http://www.hotwax.ca Phone: 403-283-0055 Address: 114 10th Street, NW
Comments: Good selection of 60's to 80's rock and pop Listening station frequently busted Basement vinyl vault has several gems hidden away
Melodiya Records
Website: http://melodiyarecords.ca Phone: 403-246-8916 Address: 2523 17th Avenue, SW
Comments: Connected to Phoenix Comics
The Inner Sleeve
Website: http://www.theinnersleeve.com Phone: 403-242-9899 Address: 117, 3411 20th Street, SW
Comments: They do turntable repair as well
Recordland
Website: none (?!) Phone: 403-262-3839 Address: 1208 9 Avenue, SE
Comments: No listening station, and they won't let you bring your own record player either (I saw them hassle someone about it while I was there) Their staff have been found by many reviewers and friends to be rude (I tend to agree with that) Their vinyl vault is pretty large (which seems to be the only reason people go) Store has a lot of potential, but seems to be lacking in a lot of respects
This information is current as of October 20, 2011. Check websites or call in case hours have changed. If any of this data is incorrect or you have a store selling vinyl that's not on the list ping me on Twitter
Click here to find out what makes a great record store.
Other posts