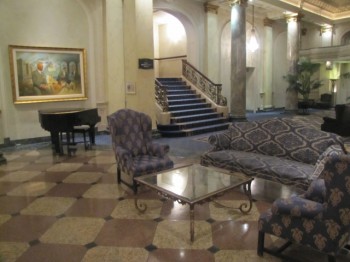 Tannis and I felt we needed a full day of relaxation, so as our Christmas present we went to Calgary's Fairmont Palliser, a swanky hotel in the downtown. Our expectations of the place paled in comparison to the real thing - it's a real class act.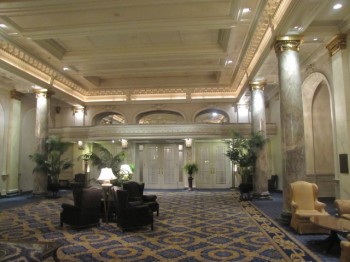 We got a suite with an adjoining sitting room and a king size bed. With the exception of the flat screen TV's and the digital clock, it looked like an upscale 1920's room.
We booked hour-long massages in the hotel's spa. Afterwards, we spent a few hours in the hot tub and the steam room. All in all, a pretty relaxing way to spend a Saturday.