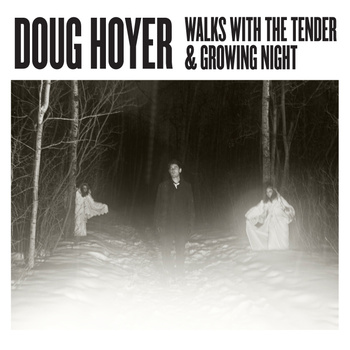 2011 has been a spotty year for music, with few real highlights and a lot of releases that I had much higher hopes for. The one disc that's been getting steady play at LC headquarters since it came out in June has been Doug Hoyer's breakout record Walks With The Tender and Growing Night.
Hoyer, associated with the Old Ugly outfit out of Edmonton, has managed to evolve from standard guitar-and-drums rock into a fuller electronic sound that has turned his songs into otherworldly pop confection. Seriously, this record is a delight from the beginning to end, with songs about the joys of bicycles and cheap pineapples, why not to get a tattoo, and chasing the Northern Lights. While Walks didn't chart nationally, I have no doubt that if he can pull of another record of this calibre, Hoyer will be a CBC 3 darling in no time.
Runner-ups this year include the Black Keys' El Camino, one of their stronger releases, as well as Rich Aucoin's We're All Dying to Live.