Tannis and I went for an evening walk through City Centre, and on Stephen Avenue came across some wonderful ice sculptures.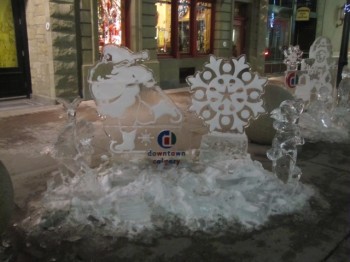 Tannis told me that they did this last year as well, but some d-bags knocked them over. It looks like right now the only enemy of these sculptures is the unusually warm weather.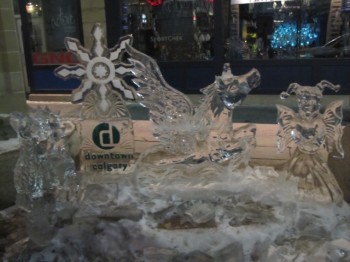 The ice has an odd slick texture, so we think they mixed something in with the water, perhaps so that the ice will stay longer in warm weather.