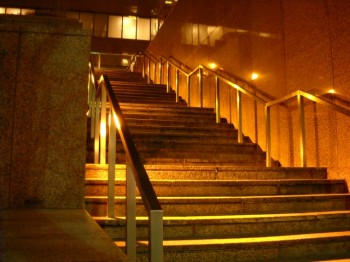 The Calgary municipal election is today, and it got me nostalgic of the class elections I used to take part in. Mocking school authorities, running a banana tree for class president (and nearly winning), and the shit-show campaigning were great experiences. However, by the end of high school, I didn't have a single win to show for all the effort, and looking at my old speech, it was obvious that my back was against the wall.
Finally, I come here feigning no characters. No gimmicks. Finally, Chris Hooper cannot criticize me. I first started running in these elections in seventh grade. I've run in every single one. Since then, I have won a total of zero elections. One would have imagined I'd win at least one of them by pure luck. This is the last one, and my time is short. I'll be brief. I need your sympathy vote. C'mon folks, I'm desperate. I beg of you. Please elect me for class rep. Thank you.
The plea for votes actually managed to get me in as a class representative, and I was thrilled. However, I had no actual experience in managing anything like this. The other representatives and the executive ignored me outright, and even omitted me from the yearbook picture. The entire exercise of trying to get a voice proved pretty much pointless.
I'm not bitter about it, though. Taking the role of representative was far more boring than I thought when I ran for the position.
I didn't run for anything else after that (quite intentionally), until last February when the Calgary Linux User Group did its annual general meeting. I was nominated for president, and got the position with no opposition. Initially, I was psyched, until it became obvious no one was going to run for the other positions. We picked our VP on the basis of who was next to walk through the door into the meeting, and the other positions were filled by the previous year's executive by default. I'm incredibly fortunate that these members are great to work with - it's not fun to work alone.
CLUG has been rewarding, insofar as trying to get a group in decline back on its feet. But building momentum is a hell of a lot harder than maintaining it, and there are nights where the entire evening is consumed by planning for the next meeting, keeping the infrastructure from crumbling, and trying to keep the pump primed with speakers and fresh material.
Possessing executive power is a lot less fun than the process of getting it. I guess it's been better to crave things than to actually have them, and the same goes for executive power.