Hidden away near Sunnyside is a bistro with fantastic food, innovative menus, and arguably one of the best views of the Calgary downtown.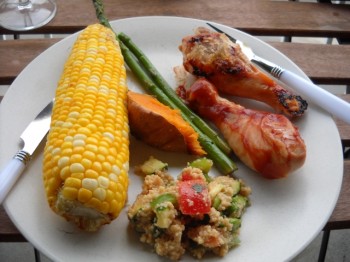 Unfortunately, unless you know the right people, getting in is pretty much impossible. But here's the thing: a bistro of your own is attainable if you're willing to put in the effort. My friend Graham started 'The Whistlestop Bistro' on a whim, and it's now a culinary destination within the growing DIY food scene.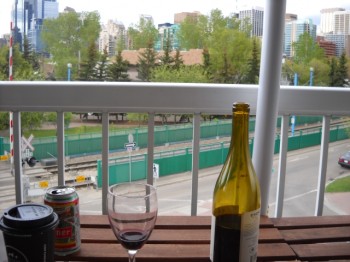 The inspired dishes, like ones that I've witnessed and tasted at the Bistro, have pushed others to start their own patio and balcony hideaways, with secret menus and an economy based on wine, conversation, and laughter.
One could argue that this is an outgrowth of the Slow Food movement, but the balcony bistros have a distinctive dining experience unlike any other. Start working on your menu, get yourself a small table set, and get cracking!