Riley Park - Some kind of pleasant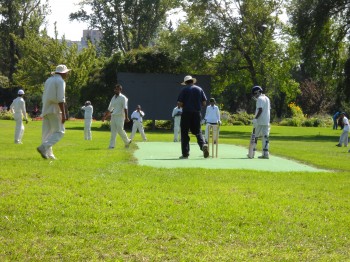 When Riley Park was given to the city back in 1908, it was an area for Calgary's best cricket players to show off their stuff. 100 years later, Riley Park is more than a simple cricket green. Splendid gardens, a wading pool, and a band shell make for a versatile park in the Kensington area.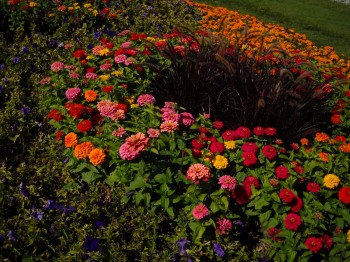 During the summer time there are flowers of every colour in neat little patterns that speak of the care and attention that is put into the gardens. Likely it is the same staff who take care of the Patrick Burns Rock Garden, which directly neighbours the park. With the arboreal barrier along the road, this park is well hidden from the traffic and bustle of 10th Street.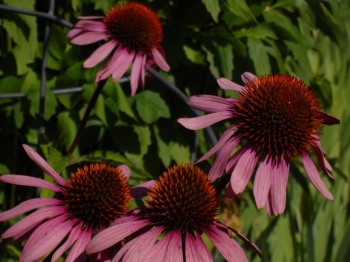 The premier cricketers may soon be thrown off the greens due to safety concerns, even though there have been no injuries since play started in 1908. It does seem like an odd proposal, since other sports like hockey would seem to be just as likely to cause second-hand injury. I'm not a stickler for tradition, but the logic doesn't make sense.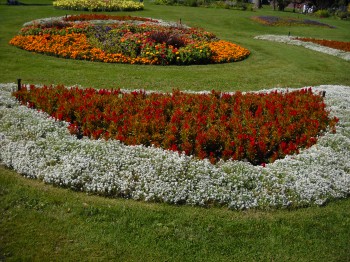 The park is also known for its night activities. With the nearby liquor store, it's not unusual to see people pick up a cheap bottle of beer and share a romantic evening lying in the grass, gazing at the sky. Not that I recommend open liquor, as I'm pretty sure that's illegal (last I checked).
Riley Park has many fans, including the good folks at Calgary Is Awesome. The City of Calgary also has a map and information about the cricket leagues. To get to the park from Sunnyside LRT Station, walk towards the Safeway entrance and then hang a right on 10th Street. The park will be on your left after the gas station.
Other posts