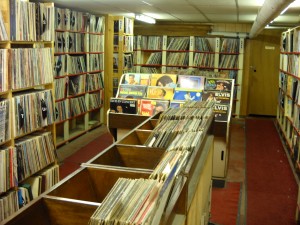 Vinylphiles are always on the hunt for another record store that will have "that record." If you happen to be wandering through the Kensington area, there's a shop that's has a great signal-to-noise ratio of music called Hot Wax. Close to The Rocket and Oolong Tea House, it's the musical touch to the trendy little strip near the 10th Street Bridge.
They've got a dollar-record selection, and have done a pretty good job organizing their wares. They also always have really good records playing. My only issue is that they haven't price-tagged all of their records, leading to some pretty inconsistent pricing. There's lots of duplicates, so when you find the record you want, see if there are others with a lower price.
Located at 114 10 Street NW, you'll want to check ahead since they close early.