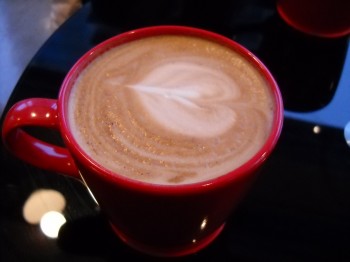 Being a fan of tasty cappuccino, I know that you can't walk into a Starbucks and expect something exceptional. When you want something that is above average, you need to go a place that cares. You need to check out some of Calgary's fine local coffee shops, and DeVille Luxury Coffee & Pastries is one of those shops.
It isn't coffee alone that makes DeVille excel: they've got the coffeehouse mood down. Glass tables, comfortable seats, and a sleek wooden theme makes the shop a pleasant place to share a cup with a friend. There's also a variety of pastries and lunch fare that borders on the exotic. Coffee pricing is consistent with prices at other fine shops ($3.50 for my cappuccino), and the pastries are on the higher end ($8-10).
The new DeVille is located in Colours by Batistella on 13th Ave and 1st Street SW, with the other located at Art Central. Check out DeVille's website for operating hours and maps.