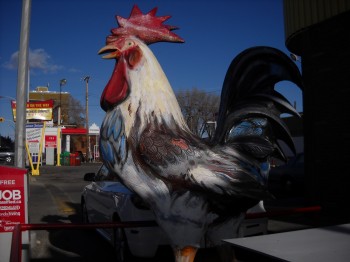 Good fried chicken is easy to come by these days - it certainly soundslike everyone has their own deep-fat fryer. Top-tier fried chicken, then, is worth mentioning. Chicken on the Way has been serving up hot and delicious chicken since 1958, and is a Calgary landmark. With a quirky 60's decor (and one big-ass chicken statue), it's definitely a hard restaurant to miss.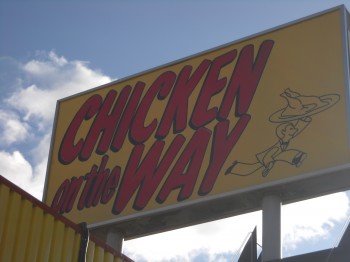 If you're looking for a filling meal, I'd suggest the Snack Pack. Two pieces of chicken, corn fritters, and fries under 8 bucks make for a pretty heavy meal. You may have to sit down a bit to let the grease settle, but no doubt that is some good eats. There's no indoor seating, but there are picnic tables outside. The likelihood of getting the chicken to your house without eating it is unlikely, so be sure to grab a few napkins for the road.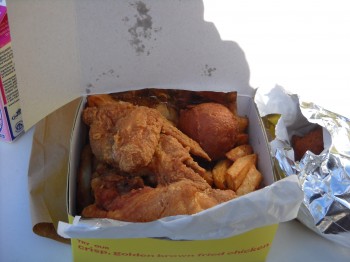 Chicken on the Way is located on Kensington and 14th St, NW, near the 14th Street bridge. For a good evening, grab some chicken and head over to Riley Park (a quick walk away) and kick back.