Hipsters agree that Tubby Dog is tasty. Except when they disagree, just to be ironic. No matter. Tubby Dog is a gastronomical treasure on 17th Avenue, and no matter how crazy the combination, they'll make you a believer of such hot dog toppings as breakfast cereal, wasabi, and cole slaw.
Tubby Dog isn't your ordinary hot dog stand. By using high-quality meat and innovative topping combinations, they've won over the hearts of critics. "Why does that hot dog have potato chips on it?" quickly becomes "can I have a bite?" For the less adventurous, there are still some impressive combinations. The classic tubby dog has chili, bacon, cheese, onions, and mustard, and at $6.75 is a good dinner. They also have delicious fries, booze, and veggie dogs (they do cater to hipsters, y'know).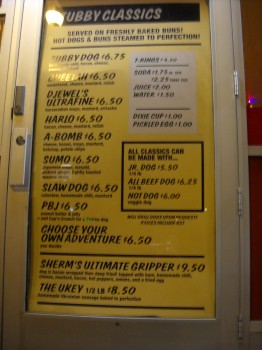 Located on 17th Ave and 10th Street, Tubby Dog is pretty hard to miss with its bright colours and music playing. They only accept cash to keep up with the flow of customers, but there is an ATM at the back. There are also some high-quality arcade cabinets in the back that are still a quarter to play (as God intended it). For more info and hours of operation, check out the Tubby Dog website.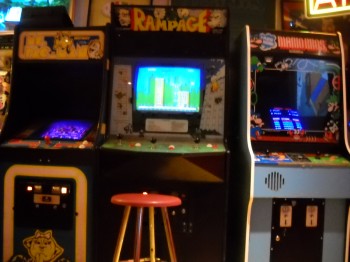 If you happen to be wondering who Takeru Kobayashi is, he's the competitive eater who inhales hot dogs like nobody's business.